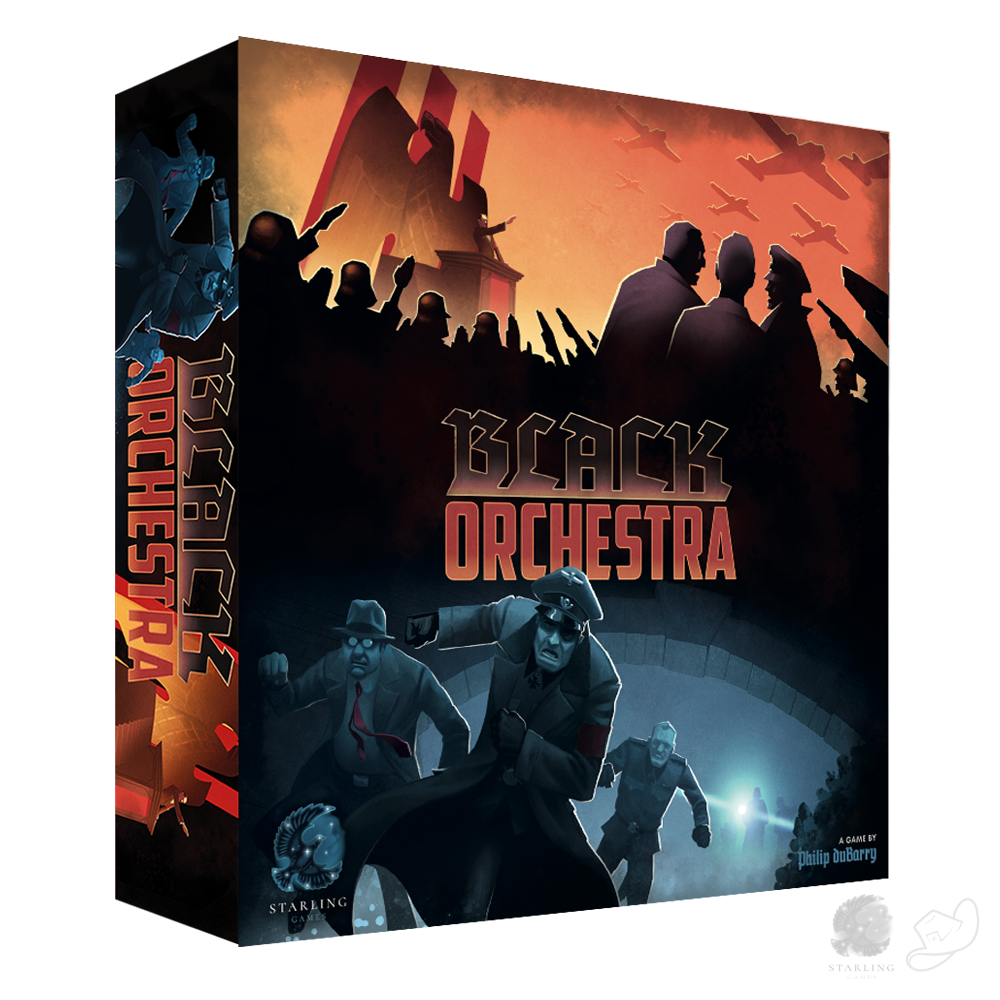 The Resistance Grows
A tense and heart-pounding cooperative game based on historical events. Concerned German officers and citizens attempted to remove Hitler from power by any means necessary. Players take on the roles of these conspirators and engage in a high-risk game of growing suspicions, daring actions, and desperate plots.

Contents & Credits
Contents:
Includes four new conspirators for Black Orchestra!
--
Credits:
Game Design: Philip duBarry

Additional Game Design: Dann May, Cody Jones

Illustration: Lucas Soriano

Art Direction: Dann May

Graphic Design: Cody Jones, Dann May

Editing & Reference Design: Peter Gifford

Playtesters & Design Consultation: Michael Fox, James Takenaka, Dan Yarrington, Tim Schuetz, Renee Masson, David MacKenzie, Jeffery Norman Bourbeau
Videos