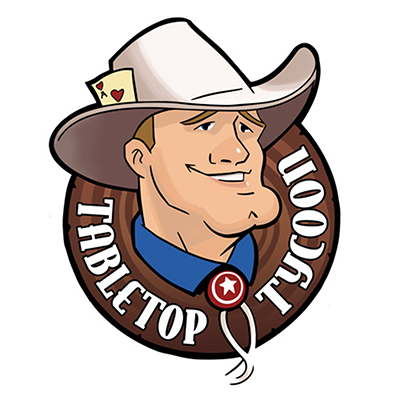 Dan Yarrington
Dan began playing board and card games with his family and friends at a very early age. He is an enthusiastic husband, father, brother, son, and avid and perpetual game evangelist in all these roles. Dan enjoys questing with his adventuring party to craft, sell, and celebrate games and continue the impressive growth of the tabletop games industry, one game at a time.
Since entering the tabletop games industry in 1996, Dan has continually sought new opportunities, learned from many failures, and achieved greater success with each venture. His work in the tabletop game industry started with running events developed into a career including owning and operating a small chain of local retail stores, selling online and at conventions, media support and content creation, wholesale sales and distribution, logistics and fulfillment, production coordination, finance, acquisitions, development, and publishing. Dan has led teams in creating and publishing award-winning board and card games and accessories, including Everdell, Nemo's War, Alien Frontiers, Black Orchestra, PolyHero Dice, a series of games based on The Princess Bride, and many more.
As a recipient of games from Toys for Tots when he was a boy, Dan was inspired to give back. To that end, he created the Board Game Booster Box, a mystery box where Tabletop Tycoon donates games to kids and families in need through Toys for Tots for each Board Game Booster Box sold. This year, Tabletop Tycoon has expanded that giving pledge beyond Board Game Booster Box. With the amazing support of our customers, we've been able to raise enough money to donate over 64,000 games to Toys for Tots and are now an official Corporate Sponsor of Toys for Tots.